An experienced multi disciplined team
Offshore Digital Engineering Ltd is a small professional team with a unique mix of skills and experience giving us the capability to develop cross platform systems.
The skillset consists of: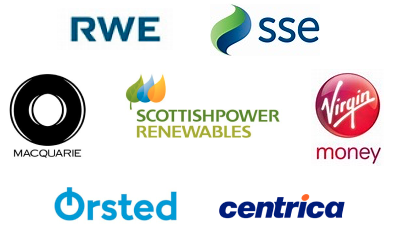 SCADA and Digital Systems
Over a decade in the offshore wind industry.  Supporting developer such as Orsted, Scottish Power Renewables, SSE, RWE, and Macquarie  in the development, construction and commissioning of large offshore wind farms  across Europe, the far East and the US.
UX and Design
Professional UX design for several blue chip companies such as Samsung, Philips and CNN. Understanding how we interact with systems is essential when dealing with new technologies such as Virtual and Augmented reality.  
DevOps & DevSecOps
Cloud data management and security, skills and experience directly form the financial sector creating digital banks and financial applications.
Fintech standard security monitoring and complance logging  is essential for the coming OES regulations.
Creative and Visual
Engaged with an award winning UK based digital media agency  to develop the visual platforms for the projects.
Software & Data Engineering
Software and Data engineers are available to support th integration process as required 
Legal, Contract Management, Commercial and Risk
Supported by Tomoko Consulting Limited an industry commercial, contract and claims management company who has managed a number of large offshore contracts and acquisitions.